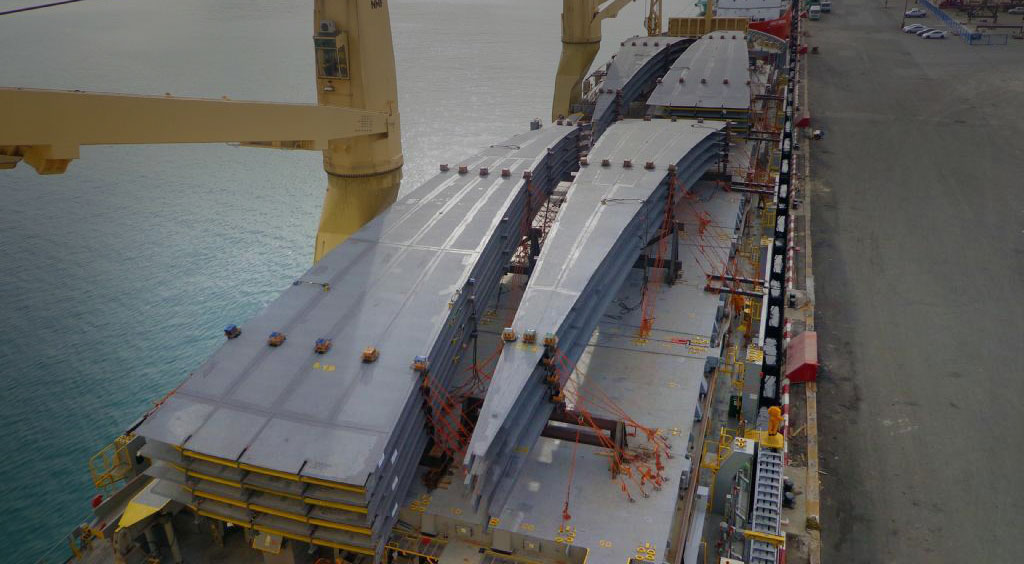 Large Projects
From major infrastructure projects to generalised transport of over dimensional freight, we offer heavy haulage solutions designed to transport oversized structures and equipment around the corner or around the world.
We provide multimodal heavy haulage services for a range of over dimensional structures, vessels and machinery for customers within the infrastructure, mining, construction and renewable energy sectors.
Our vast network enables us to connect our customers across the globe with their suppliers and end consumers, from local heavy lift transport to long distance moves.
No matter how challenging the geography or how complex the lift, we work with our customers in the planning of each project to help ensure timely and effective completion.
» Heavy haulage services
» Over dimensional freight types we move
» Size of over dimensional freight we move
» Flexible and agility options
Why choose JRB Freight Forwarders for your heavy haulage services?
Our experience managing the transport of over dimensional freight is backed by the ability of the wider A.D Logistics Group, which enables us to deliver integrated heavy haulage solutions.
» As industry leaders in safety and compliance, we are committed to maintaining a strong safety record for both people and equipment.
» We have the specialised equipment and diverse transport modes to handle a range of project requirements.
» We combine a strong commercial approach with flexible service provisions.
» Wherever possible we arrange the loading, transport and unloading of freight for our customers – providing you with the convenience of a single point of contact.
» We provide core teams of people with heavy haulage experience in a number of key industry sectors.
» The breadth of our multimodal transport capability is supported by our strong supply chain experience.
We are always ready to assist our customers with over dimensional loads and pilot car service requirements, plus any additional services that may be required:

» warehousing
» repairs and maintenance
» flexible collection and delivery times
» customs brokerage and clearance
» flexible collection and delivery times